Kelly/Linntown PSA Fundraising Opportunities
Fundraising Update:  From Kristin Kraus-Fundaraising Coordinator
Thank you to all of you who participated in ANY of our fundraising efforts during the 2019-2020 school year. Although our year was cut short we were able to surpass all of our goals and do some amazing fundraising. Our 2019-2020 programs raised the following…Amazon Smile; $179.31, Raise the Region; $1,001.76, Restaurant Nights; $543.12, Scrip; $1,185.48, and Dragon Dash; $35,327.65!!!
We know the 2020-2021 school year is going to be much different for all of us and some of our fundraising efforts will look different as well. We will not be holding any Restaurant Nights in the near future, and we are delaying the Dragon Dash until the spring. We are committed to holding the Dash either in virtual or "traditional" form, however we feel it is best to wait until the spring, which also gives us the option of dashing outdoors!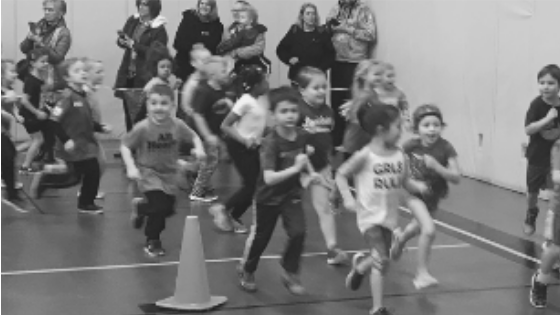 However…there are two ways you can start helping us now:
Amazon Smile:
Go to www.smile.amazon.com and sign in using your normal Amazon log-in. Then, select the Lewisburg Elementary PSA as your charity of choice. Each time you shop on the AmazonSmile page 0.5% of your purchase come back to us. It really does add up!
Scrip:
The Scrip program is by far the easiest way to raise funds for the PSA. Simply purchase gift cards online for their face value, and the PSA will recieve a "rebate" for up to 20% of your purchase…costing you NOTHING more than the value of your gift card. We are asking this year that only e-cards or reload cards are purchased it will just be too difficult to deliver physical cards this year. Last year was our first year with the program and we are hoping to grow this program more this year. New this year is a Mobile App called "Raise Right" (it can be found in both the Apple App Store and on Google Play) and is very easy to use when both purchasing cards and spending them.
Returning user from MyScripWallet:
1)Download the Raise Right App onto your phone
2) Open the App and click "Sign In"
3) Use the same log in from MyScripWallet
4) Start Shopping…all of your account information from MyScripWallet will be carried over!
***New user***:
1)Download the Raise Right App onto your phone
2) Open the App and click "Join a Program"
3) Enter our Enrollment Code:8E413F4E6441L
4) Follow the prompts to set up your account
5) Start Shopping

If you have any questions about fundraising or need assistance setting up either Amazon Smile or Scrip please don't hesitate to contact our fundraising coordinator: Kristin Kraus via email kristin.kraus@hotmail.com
Weis 4 School
Our school is partnering with Weis Markets in the Weis 4 School program.  Please review the attached link for directions on how you can earn money for the school simply by shopping as we all do every day!
BOX TOPS FOR EDUCATION
DRAGON DASH – SPRING 2021

Please visit our Dragon Dash page HERE for more information!