NEXT PSA MEETING – MONDAY, MAY 10 @ 7:00 PM – VIA ZOOM (CHECK BACK FOR LINK)


PSA and DCNR are pleased to partner for our second annual seedling distribution!
When: Thursday, 4/22 through Saturday, 4/24, while supplies last
Where: the mailbox at 74 Country Road in Lewisburg
What: celebrate Earth Day by planting a tree. Please only take one seedling so everyone has an opportunity. If there are extras on Sunday we will make a post on Facebook.
For more information view the PSA Earth Week page CLICK 
HERE
Antiracism and DEI Corner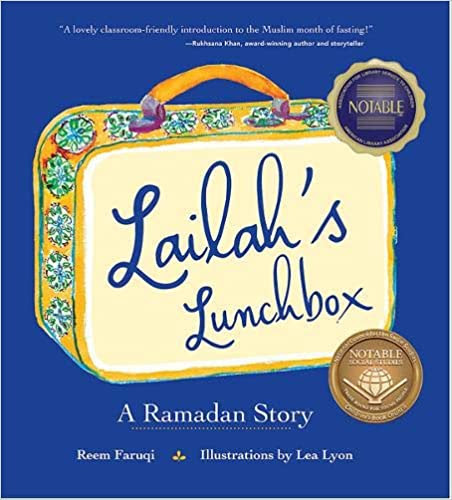 Celebrating Ramadan: April 13-May 13, 2021 is the Holy Month of Ramadan for the hundreds of millions of Muslims around the world.  Ramadan begins when the new crescent moon appears and ends with the celebration Eid al-Fitr or Festival of Fast Breaking.  For many Muslims, usually ages 12 and older, Ramadan is a time to fast during the daytime which reminds us to appreciate our blessings and help those in need.  Ramadan is a time to focus on being kind and generous.  Many people raise money and donate supplies during this month.    For a great book about one girl celebrating her first fast, check out ALA Notable Book Lailah's Lunchbox by Reem Faruqi  CLICK HERE to read more!
Save the date!
MOD Pizza
Take-Out and Delivery Fundraiser!
Donating Back: 20%
How it Works
You can participate in this fundraiser by:
Take out
Delivery
Pick up
MOD Pizza will accept your order in several ways:
Restaurant Website
Storefront Walk-in
Please read the instructions below, so that MOD Pizza knows you are with the GroupRaise Meal for Kelly/Linntown Parent Student Association, and your group will get 20% of your meal's price donated back!
Restaurant Website
Visit MOD Pizza's online order website. Use the promo code of "GR187841K" and 20% of your meal's price will be donated back to Kelly/Linntown Parent Student Association.
Storefront Walk-in
Visit the location at 2192 N. Susquehanna Trail, Selinsgrove 17871 and they will take your order from their storefront for take-out. Mention that you are with Kelly/Linntown Parent Student Association before placing your order.
Virtual Learning Corner

Here is a fun Earth Day Scavenger Hunt to get outside and explore nature.
Check it out HERE
May SNACK PACK Needs
Help us fight food insecurity for our school community
For next month's snack packs we are seeking……..

donations of Boxes of Graham Crackers ANY BRAND!
You can either DROP OFF at our donation site or WE CAN PICK UP!
Please drop off or schedule a pick up by May 14th.
DROP OFF LOCATION
: 154 Mountainview Road Lewisburg 
THERE WILL BE A TUB ON THE PORCH
For PICK UP please email kellylinntownpsa@gmail.com and we will schedule a pick up time.
The Linntown Digital Slide show is looking for photos of our students' learning journey from this winter. Send us images of your favorite projects, assignments, learning adventures, and good reads. We would love to showcase all of the innovative learning and new skills our students have learned this year.
By sending a picture you are providing your permission that your student's likeness may be used in the digital slideshow.
Please place student name and grade in the subject line or body of the email.
You can email all images to:
Kelly Elementary DIGITAL SLIDE SHOW: kellyyearbook2020@gmail.com
Linntown Intermediate DIGITAL SLIDE SHOW: moalex83@gmail.com
The nurse at Kelly Elementary would greatly appreciate donations of clothes!
As you are sorting your children's clothes, if any are outgrown, but still useable, please send clean clothes in to the nurse.
Long pants for girls and boys, especially size 6-8, but all sizes are ok.
Stretchy waist pants are especially useful. We have enough shorts, and don't need more at this time.
Boys and girls shirts, both short sleeve and long sleeve, all sizes.
Boys and girls sneakers (no sandals, please). Snow boots, snow pants or gloves, clean, and in good condition, are welcome.
Boys and girls socks, all sizes, used ok, but clean. New are also welcome.
Boys and girls underwear: MUST BE NEW! All sizes welcome.
If your child comes home wearing other clothes, please remember to wash and return the clothes they were loaned.
The underwear should not be returned.
Thank you for helping us at Kelly Elementary School!
Have you signed up for SCRIP yet? If not your PSA is missing out. Please contact Kristin for help to set up your account today!
CLICK HERE TO DOWNLOAD THE APP!
Returning user from MyScripWallett:
1)Download the Raise Right App onto your phone
2) Open the App and click "Sign In"
3) Use the same log in from MyScripWallett
4) Start Shopping…all of your account information from MyScripWallett will be carried over!
New user:
1)Download the Raise Right App onto your phone
2) Open the App and click "Join a Program"
3) Enter our Enrollment Code: D134C8FB6441L
4) Follow the prompts to set up your account
5) Start Shopping
Amazon Smile: Shopping online? Type  www.smile.amazon.com and sign in using your normal Amazon log-in, PRIME will still be applied as well. Select the Lewisburg Elementary PSA as your charity of choice. Each time you shop on the AmazonSmile page 0.5% of your purchase come back to your child's school!
Are you shopping at WEIS? If so open this newsletter on your smart phone next time you are shopping, choose the link below for your school and scan the bar code RIGHT FROM YOUR PHONE! 

Click HERE for Kelly
Click HERE for Linntown
Weis will make a donation to our school just for shopping at their stores, there is no cost to YOU!!
CLICK 
HERE
 TO DOWNLOAD THE APP!
Don't forget we are constantly collecting Box Tops!
Those $$$$ really ADD UP!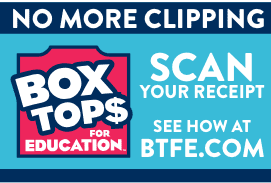 SAVE THE DATE for our meetings! 
Monday, May 10, 7pm via Zoom- link to be provided
Now that our meetings are VIRTUAL we are hoping many more of you will be able to attend, we are looking forward to increased participation whether you are in school learning, e-learning, homeschooling, or other!
Subscribe to the PSA Email List… you don't want to miss our weekly PSAnnouncements email, volunteer sign-ups, our newsletter, etc! If you want to receive PSA emails, please send your name, email address, your student(s) name(s) & grade(s) to kellylinntownpsa@gmail.com.
Disclaimer – We have tried our best to double check all the dates, times, and locations for the scheduled events listed here. However, we do not guarantee that our listings and calendars are mistake-free. Therefore, please confirm the date, time, and location of each event before participating.